Feeding a growing world population
The world population recently reached 8 billion people. By 2050, this number will further increase to 10 billion. To feed the raising global population, food production must increase by 60%. Current agriculture practices, however, are jeopardizing this goal: Intensive use of fertilizers and continuous monocropping destroy soils and natural ecosystems and produce high levels of greenhouse gases.
Intercropping: an ancient agricultural technique
Intercropping is an ancient agricultural technique where two or more plant species are grown simultaneously in the same field. This method of farming can increase crop yields by up to 20% and improve soil health. The latter can reduce the need for synthetic fertilizers by up to 50%. Intercropping can also increase biodiversity, which increases the resilience of agricultural systems to climate change.
Overall, intercropping provides a sustainable and efficient way to produce food, as it increases the productivity of land while reducing the need for synthetic fertilizers.
Intercropping: from niche to mainstream
Despite its environmental and economic benefits, intercropping is still a niche practice in the EU: Only 2% of European arable land is used for legume-cereal intercropping.
LEGUMINOSE wants to change that by transforming legume-cereal intercropping from a niche practice to a mainstream method.

The goal of the LEGUMINOSE project is to establish intercropping as a climate-smart farming practice. For this, the project will
investigate the benefits of intercropping beyond the well-studied effects on nitrogen dynamics,
identify the obstacles to adoption of intercropping, and
provide farmers across the EU with accessible, actionable and science-based information for a profitable and sustainable agricultural transformation.
LEGUMINOSE follows a two-pronged approach
"We want to explore the motivation of farmers for adopting intercropping practises and work together on solutions to overcome potential barriers."
Lower application rates of mineral nitrogen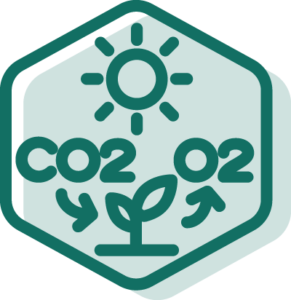 Reduce the carbon footprint of arable farming
Reduce soil degradation and improve soil health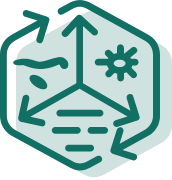 Increase biodiversity
Increase water use efficiency
Increase the reputation of sustainable farming practices among practitioners
Reduce exposure of farmers to volatile fertiliser prices
Reduce the input cost required to produce cereal crops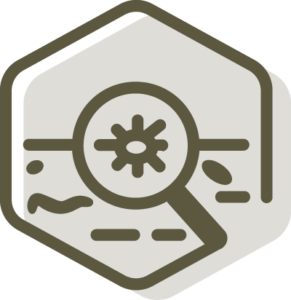 Improve understanding of soil-plant microbiomes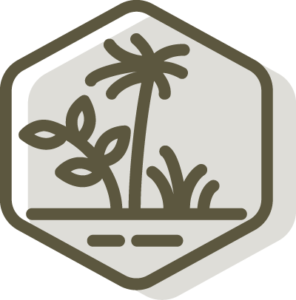 Advance the scientific knowledge on the effects of legume-cereal intercropping on soil properties and biodiversity

Universita Degli Studi Di Firenze (UNIFI), Italy
The University of Florence (Università degli Studi di Firenze, UNIFI) coordinates the LEGUMINOSE project drawing on its wide experience as both coordinator and partner in many international and national projects. UNIFI conducts laboratory and field analyses related to soil health and plant production and is also responsible for establishing the on-farm living labs in Italy in collaboration with CIA as well as in Egypt. UNIFI will foster knowledge exchange by organising workshops and events with local Egyptian and Italian farmers, stakeholders and researchers. Moreover, UNIFI is in charge of exploring the economic sustainability of intercropping at farm-level.
Terre Regionali Toscane (TRT), Italy
Ente Terre Regionali Toscane (TRT) is an entity affiliated with UNIFI and is involved in both the Italian research field trials and the national outreach activities.
Agencia Estatal Consejo Superior De Investigaciones Cientificas (CSIC), Spain
The Spanish National Research Council (Consejo Superior de Investigaciones Científicas, CSIC) is the largest public research organization in Spain, distinguished by its multidisciplinary nature.
Within LEGUMINOSE, CSIC will lead the efforts to establish a new research field trial and 20 on-farm living labs in Spain.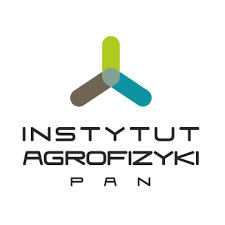 Instytut Agrofizyki Polskiej Akademii Nauk (IAPAS), Poland
The Institute of Agrophysics of the Polish Academy of Sciences (IAPAS) is one of the most modern and well-equipped research institutes in Poland. The Institute's mission is to conduct research for the sustainable production of agricultural plants to ensure food security and mitigate adverse environmental effects.
Within LEGUMINOSE, IAPAS is responsible for organizing and coordinating all field activities. This includes coordinating the long-term research field trial in Poland, as well collaborating with local and national farmers. IAPAS will focus on research of the soil microbial community using next-generation sequencing, soil functional diversity and enzymatic activity assays, and will coordinate physico-chemical measurements.

Gottfried Wilhelm Leibniz Universitaet Hannover (LUH), Germany
The Institute for Soil Science at the Leibniz University Hannover (LUH) is a primary research facility for soil system processes. Besides basic research on soil processes in nearly all ecosystems on earth, other key topics are focussing on the soils under climate change and sustainable soil management.
Within LEGUMINOSE, LUH assesses the interplay between intercropping plant partners and their connection to above and below-ground ecosystem cycles. The goal is to connect soil processes, microbial functions and agronomy to asses the impact of intercropping on soil multifunctionality.
Universität für Bodenkultur Wien (BOKU), Austria
The Institute of Agronomy at the University of Natural Resources and Life Sciences in Vienna (BOKU), conducts research and teaching on cropping systems analysis and simulation modelling.
Within LEGUMINOSE, BOKU will develop a state-of-the-art intercrop model (IC-Model) for simulating the below- and above-ground interactions between the crop species in intercropping systems. The IC-Model will be developed based on data collected from a set of diverse experimental sites in Europe and integrated into a web-based interactive decision-support tool for intercropping in close collaboration with TUW.

Technische Universität Wien (TUW), Austria
The Technische Universität Wien (TUW) has long-term experience in applying knowledge from different fields of computer science (data modelling, data integration. predictive analytics. decision support systems. software. information and data engineering) to areas ranging from remote sensing, crop growth modelling to crop rotation planning.
Within LEGUMINOSE, TUW leads the efforts to establish new approaches for raising public awareness about the importance of intercropping and its consequences to soil health and the reduction of greenhouse gas emissions.
European Science Communication Institute (ESCI), Germany
The European Science Communication Institute (ESCI) is a non-profit organization that empowers scientists and engineers, helping them to communicate with non-expert audiences to bridge the gap between science, technology, and society.
Within LEGUMINOSE, ESCI leads the communication, dissemination, and engagement activities. This includes identifying the communication needs of specific audiences and developing appropriate communication and dissemination tools to raise awareness for the goals and results of the LEGUMINOSE project and the practise of intercropping in general.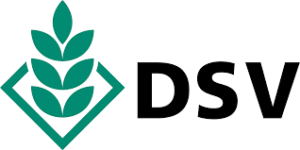 Deutsche Saatveredelung AG (DSV), Germany
Deutsche Saatveredelung AG (DSV) is one of the leading plant breeding companies in Germany with a 100 years' history. Apart from breeding, DSV is experienced in developing biodiverse cropping systems, especially plant communities in cover or companion cropping mixtures as well as mixed cropping systems like intercropping. In this respect, the white lupine is one important new component in their portfolio.
Within LEGUMINOSE, DSV manages and carries out the field experiments and on-farm living labs in Germany. DSV will also provide research data from the long-term research field site in Asendorf, Germany. Together with LUH, DSV will ultimately connect and integrate research field data from all project partners.
Union de Pequenos Agricultores y Ganaderos (UPA), Spain
Unión de Pequeños Agricultores y Ganaderos (UPA) is a Spanish agricultural organization which represents the interests of all farming sectors in Spain, focusing on the support of Family Farming. The organization provides help and advice to more than 80,000 farmers.
Within LEGUMINOSE, UPA is the entity that coordinates the work related to the on-farm living-labs in Spain. Additionally, it organizes national communication and dissemination activities aimed at Spanish farmers.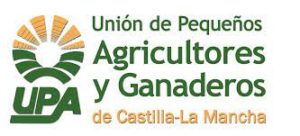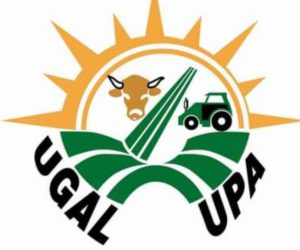 UPA Aragon, UPA-CLM and UGAL-UPA are affiliated to UPA. They will mainly contribute to the national communication, dissemination and engagement activities in Spain.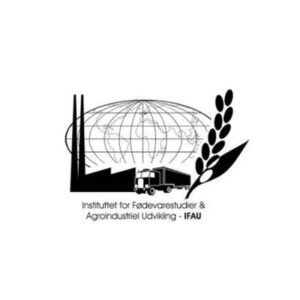 The Institute for Food Studies & Agroindustrial Development (IFAU) is a SME specialised in markets, value chains and business development targeted at the agri-food sector.
Within LEGUMINOSE, IFAU leads the efforts on exploring economic avenues for mixed crops in food, feed or bio-based value chains and will identify suitable exploitation strategies.
Agritec Plant Research S.R.O. (APR), Czech Republic
Agritec Plant Research s.r.o. (APR) is a Czech non-profit research organisation focused on comprehensive agrobiological research aimed especially at legumes (field pea, faba bean, soya, lupins) and some industrial crops (fiber flax, linseed, oilseed rape, technical hemp, caraway). The main activities focus on genetics and breeding, as well as agrotechnology and integrated pest management.
Within LEGUMINOSE, APR will utilize raw data from research field trials to dissect the mechanisms through which the crop composition (intercrops vs. monocrops) influences the population dynamics of insect pests, plant diseases, weeds, beneficial and nontarget organisms in the crops, and the spatio-temporal relationships among them. The assessments will concentrate on a wide spectrum of organisms, the ones which dwell in the soil, at the ground surface, and on plants and which have different ecological roles in the field ecosystems.
Aarhus Universitet (AU), Denmark
The Department of Agroecology of Aarhus University (AU) conducts research on all aspects related to agro-ecosystems – from soil functions to policy. AU has ongoing short- and long-term field experiments with grain and forage legumes as cash and cover crops. In addition, AU has a strong expertise in systems analysis to investigate how to affect actors across the entire agricultural value chain.
Within LEGUMINOSE, the AU team will lead the multi-actor platform activities, and host field activities in our long-term research field trial on organic cropping systems.
Farm Europe (FE), Belgium
Farm Europe is a think tank that aims to stimulate thinking on rural economies in the European Union. Farm Europe has extensive experience in policy making at European and national level.
Within LEGUMINOSE, FE will put forward coherent and multidimensional strategies and policy recommendations for key economic sectors related to intercropping.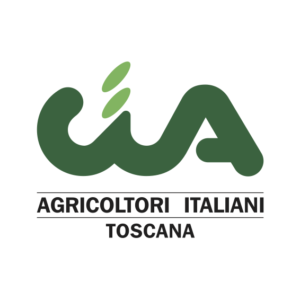 Confederazione Italiana Agricoltori Toscana (Cia Toscana), Italy
The Confederazione Italiana Agricoltori Toscana (CIA Toscana) is a professional farmers' association, which represents and protects the farmers' economic, social and civil interests and the rural community of Italy and Tuscany in particular.
Within LEGUMINOSE, CIA Toscana is involved in addressing local barriers of intercropping among Italian farmers, establishing the Italian on-farm living labs and engaging with agricultural stakeholders. The latter includes organizing meetings and events to promote project results and knowledge exchange between researchers and farmers.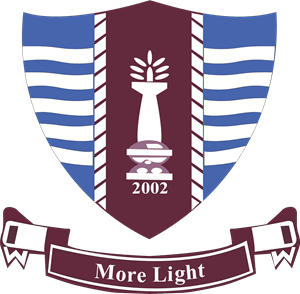 Government College University Faisalabad (GCUF), Pakistan
The Environmental Biogeochemistry Lab at the Government College University Faisalabad (GCUF) uses its laboratory and field experiments to study nutrient cycling, soil organic matter dynamics and nutrient and water use efficiencies in agroecosystems.
Within LEGUMINOSE, GCUF along with the Government and Private-Sector Partners will establish the on-farm living labs in Pakistan.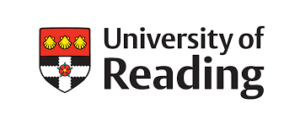 University of Reading (UREAD), UK
The University of Reading (UREAD) is an associate partner. Their primary contribution will be to undertake field experiments to quantify the reductions in nitrogen fertilisations that result from the use of legume-cereal intercrops. UREAD will also coordinate the on-farm living labs in the UK, where they will co-design research with end users, and participate in knowledge exchange activities.
The Soil Association (SA), UK
The Soil Association is a charity which works across the spectrum of food and farming issues. It strives to transform the way we all eat, farm and care for our natural world by working together with farmers, businesses, policymakers and fellow citizens to tackle structural problems and pioneer new approaches to land management.
Soil Association is an associate partner. Within LEGUMINOSE, they will advise on engagement and facilitation activities to identify barriers and explore motivations for practitioners and stakeholders to take up and promote intercropping systems. In addition, they will collaborate with UREAD on coordinating the on-farm living labs in the UK. Soil Association will share its expertise in facilitating the co-design of on-farm trials as developed through its Innovative Farmers programme. They will also be involved in defining the framework needed to support the adoption of intercropping systems and will contribute their expertise on farmer-facing communication and dissemination activities.
IntercropVALUES aims to exploit the benefits of intercropping to design and manage productive, diversified, resilient, profitable, environmentally friendly cropping systems acceptable to farmers and actors in the agri-food chain.